A child's play
Content and activities for children
Triassic Park (VR) e Acquario Triassico (AR)
Immerse yourself in the Triassic sea of Monte San Giorgio, 240 million years ago and see with your own eyes the animals and the environment of the time. Thanks to the new attractions in Virtual and Augmented Reality (VR/AR), developed in cooperation with SUPSI University, in the immersive room TRIASSIC PARK equipped with last generation Oculus viewers and at the AQUARIUM TRIASSICO awaits you a fantasy world disappeared long ago.
Audio guide for kids
Thanks to the new multimedia audio guide for children, young people can visit the Museum of fossils in a simple, interactive and intriguing way. "Fred", a Ticinosuchus ferox, accompanies young people on a journey back in time to the Middle Triassic, 240 million years ago, to discover the animals that populated the lagoon of Monte San Giorgio. Download the smARTravel audio guide from home: Andoid | iPhone
Triasssic Enigmas
Educational path inside the Museum for young people looking for answers to intriguing questions, the "Triassic Enigmas". A fun and engaging way to visit the museum. Download the educational path from home: Triassic Enigmas
Short films

A cartoon from the Helveticus series, projected on the big screen, tells the fantastic, distant and recent story of Monte San Giorgio. A playful way to understand how the rocks and fossils of the mountain formed.
Guided tours and educational workshops
Upon reservation, the Museum organizes guided tours, excursions and numerous educational workshops for young people. Download the document: activities for young people (IT).
Triassic Park (Virtual Reality)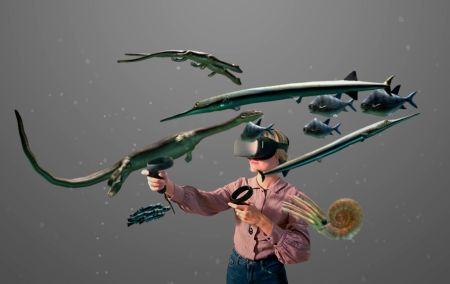 Monte San Giorgio, Helveticus, Nadasdy Film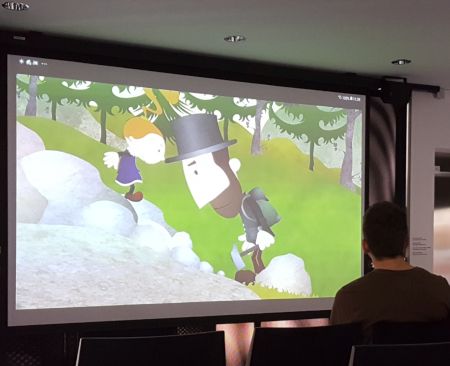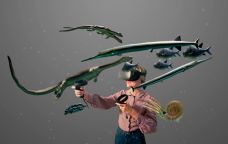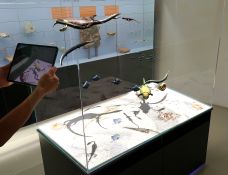 Location